Products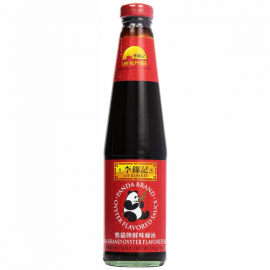 Lee Kum Kee
Oyster Sauce 510gr
Best Before: 13.11.2021 / (Panda Brand) This oyster sauce is perfect for stir-fries, marinating and dipping sauces. The multi-purpose sauce has a rich dark colour, thick consistency and great flavour. Use the Panda brand oyster flavoured sauce for a wide range of Chinese recipes – also try using it as a rib marinade, or just as a condiment to flavour plain rice.
The product is out of stock.
Lee Kum Kee
Lee Kum Kee was established in 1888 when its founder Mr Lee Kum Sheung invented oyster sauce in Nanshui, Zhuhai, Guangdong Province of China. With a glorious history of 125 years, Lee Kum Kee has become a household name as an ethnic Chinese enterprise as well as an international brand and a symbol of quality and trust.
---
Alternatives for this Product
---
Recipes using this product ()